Watch the video of our recent Navajo Relief effort
We recently delivered tens of thousands of pounds of food, water and other essentials to the Navajo Nation. Many of you supported this effort and we want you to see first hand the results.
Click Here To Watch Video
WE BRING HOPE TO THE NATIVE AMERICAN NATION
Life on the Reservation is difficult at best and hopeless at its worst. What can touch the lives of people who live without hope in so many ways? Jesus can!
Click Here
NATIVE MINISTRY HELPS BUILD NEW CHURCHES
We labor together with our brothers and sisters on Reservations by providing skilled workers to assist in building new churches where believers can gather for worship.
Click Here
This short 8 minute video will explain exactly what NativeMinistry.org is and what God has called us to do as a ministry.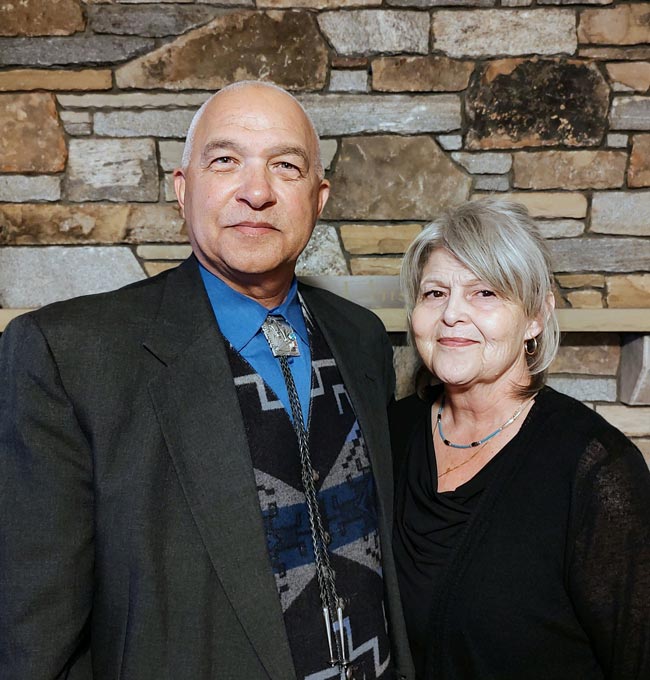 For more than 20 years the Locklears have ministered to the Native Americans on Reservations throughout the United States, Alaska and Canada…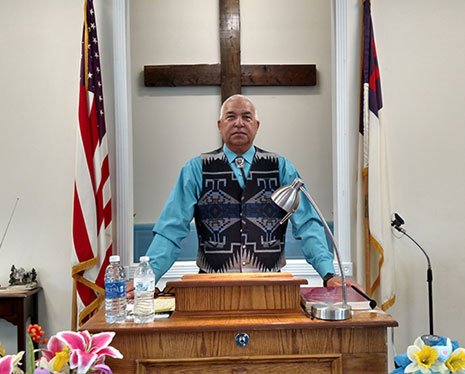 WE BRING A MESSAGE OF HOPE
TO NATIVE AMERICAN FAMILIES
God's message of redeeming love is for every nation on Earth.  We bring that message to the Native American Nations  scattered throughout North America.  Our goal is to reach every Reservation on this Continent.
SOME OF THE SIGHTS WE'VE ENCOUNTERED
Enjoy looking at some of the beautiful scenery, architecture and people that we have had the pleasure of coming across on our missionary travels.
Watch this video by Gerry about the "Oldest Church in America."
GO INTO ALL THE WORLD AND
Native Ministry is bringing the Good News to Native American Reservations where less than 80% of the inhabitants have never heard the Gospel of Jesus Christ.